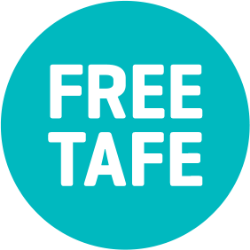 Award Course
This training is delivered with Victorian and Commonwealth Government funding
Overview
This qualification reflects the many roles of community services, case management and counsellors who are involved in working, managing, coordinating and/or delivering of person centres services to individuals, groups and communities. At this level, workers have specialised skills in community services and work autonomously under broad directions from senior management. Workers may also have responsibility for the supervision of other workers and volunteers and/or case management; program coordination or the development of new social welfare program opportunities.
Careers
Case worker and case management, community worker, welfare worker, family support worker, alcohol and other drugs (AOD) worker, housing worker, youth worker, mental health worker, NDIS support coordinator, multicultural Support, School Wellbeing Officer.
Pathways
Please contact SuniTAFE to discuss other qualifications that can extend your skills further.
Course Delivery
Blended - Training will be delivered both on site at SuniTAFE and online. This course is currently in transition; the course code, title, units and content may change in the future and further information will be provided upon enrolment and/or during the course of your training.
Entry Requirements
Applicants are required to undertake a Pre-Training Review to help confirm the course is suitable. Applicants enrolling as an Apprentice/Trainee must have a registered training contract. Applicants must be working in the industry and able to provide a letter of support from their employer to undertake some practical assessments in the workplace. Applicants must have access to a computer and the internet.
Expected Time to Complete
2 Years