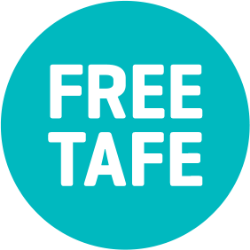 Award Course
This training is delivered with Victorian and Commonwealth Government funding
Overview
This qualification reflects the role of an enrolled nurse working under supervision of a registered nurse. The delivery of the Diploma of Nursing is designed to focus on nursing as a profession and as such will offer a holistic and person-centred care approach to nursing. The program is designed to focus on nursing as part of a contextualised, integrated and coordinated multidisciplinary approach to contemporary health care. It is therefore designed in explicit recognition of the emerging nature of health care delivery and will cover four areas in the health industry: Aged Care, Mental Health, Acute Care and Community/Specialist Care. This is in light of the impact of rapidly changing medical and information technologies and consumer demands. A patient centred care approach should underpin this qualification with relevant competencies that relate to the different stages of life identified within the units.
Careers
This qualification leads to employment as an Enrolled Nurse.
Pathways
Bachelor of Nursing.
Course Delivery
The Diploma of Nursing will be delivered full time, over two years; students will be required to attend classes for three days per week. Students will be expected to undertake a total of approximately 250 hours of self-directed learning. Students will have access to an online learning platform that will assist with these hours. Students will also be required to attend 440 hours of placement. This may incur students having to travel to other towns and hospitals in Victoria to undertake the placement.
Entry Requirements
Each student will undertake a Pre-Training Review before enrolling to help confirm the proposed course is suitable. It will provide valuable information about an individual's existing skills and knowledge, language, literacy and numeracy skills and whether the course will help in achieving learning and/or employment goals. Domestic students: Students must complete a Pre-Training Review and write an essay of approx. 500 words in relation to the Nursing field. Students must participate in an entry interview with the Education Delivery Manager/Head of Discipline and/or Nursing Team. Must be 18 years of age and will be required to complete the ACER CSPA assessments in Reading and Numeracy and achieve the core skill requirements outlined below. Domestic students who do not meet the Nursing and Midwifery Board of Australia (NMBA) Primary language pathway or extended education pathway for English Language Skills must provide a formal English Language test result (e.g. IELTS, Pearson, OET, TOEFL iBT) demonstrating they have achieved the NMBA specified level of English language skills prior to commencing the program. Prior to the entry interview, students will need to demonstrate proof of: Voluntary working with children's check; Clear national police check/fit for work. NDIS worker screening check required for final placement - Phase 4 All students: Prior to clinical placement, must have Covid Vaccination plus Full Immunisation documentation as part of the accredited Diploma Nursing Program. Booklist – Students will be responsible for meeting costs approximately $800 for the required booklist. Booklist will be provided at nursing interview. Practical Experience Placement (PEP) – Students must be available to participate in placement, which may include a 24 hour roster i.e.: night shifts/weekends, and meet costs associated with transport to and from placement.
Expected Time to Complete
2 Years