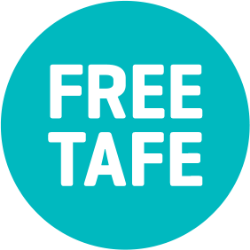 Award Course
This training is delivered with Victorian and Commonwealth Government funding
Overview
This qualification reflects the roles of individuals delivering training and assessment services in the vocational education and training (VET) sector. This qualification is also suitable preparation for those engaged in the delivery of training and assessment of competence in a workplace context, as a component of a structured VET program
Careers
This qualification reflects the roles of individuals delivering training and assessment services in the vocational education and training (VET) sector.
Pathways
Further studies from the CIV Training and Assessment may include the Diploma in Vocational Education and Training or the Diploma of Training Design and Development.
Course Delivery
All Campus and online delivery available. Flexi- delivery and classroom- based delivery with both day and night classes available. Students are supported through online tutorials and one-on-one training sessions.
Entry Requirements
Each applicant will be required to undertake a Pre-training Review before enrolling to help confirm if the proposed course is suitable. It will provide valuable information about skills, knowledge, language, literacy and numeracy skills and whether the course will help in achieving learning and employment goals. Those entering this program must be able to demonstrate vocational competency in their proposed teaching and assessing area. Vocational competency is defined as broad industry knowledge and experience, and may include, but is not limited to, holding a relevant unit of competency or qualification. Applicants must have access to a computer and the internet to access learning materials and submit assessments.
Expected Time to Complete
10 Months