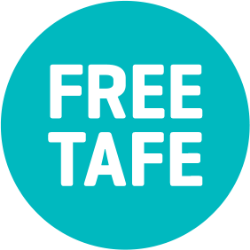 Award Course
This training is delivered with Victorian and Commonwealth Government funding
Overview
This qualification covers the skills and knowledge required to perform a range of tasks related to servicing and repairing air conditioning components and systems of cars and heavy vehicles within an automotive service and repair business. The Certificate II in Automotive Air Conditioning Technology is intended to prepare new employees or recognise and develop existing workers who are performing servicing and repair of air conditioning components/systems of vehicles in an automotive service or repair business.
Careers
This course provides the skills to begin working in the automotive service industry. Automotive air conditioner technicians work in a range of fields, including mining and private business and future work areas including electrical circuit systems, welding, soldering thermal cutting and heating.
Pathways
Further training opportunities, after successful completion of this qualification, include AUR30620 Certificate III in Automotive Light Vehicle Mechanical Technology and AUR30316 Certificate III in Automotive Electrical Technology.
Course Delivery
Classroom- based delivery.
Entry Requirements
Each student will undertake a Pre-Training Review before enrolling to help confirm the proposed course is suitable. It will provide valuable information about an individual's existing skills and knowledge, language, literacy and numeracy skills and whether the course will help in achieving learning and/or employment goals. Course is aimed at people with previous experience/qualified in the automotive industry looking to obtain an air conditioning licence. Qualified people working in the Automotive industry looking to gain formal qualifications/licence for air conditioning. The completion of this qualification enables an individual to apply for an AAC02 - Refrigerant handling licence - qualified persons (Automotive air conditioning licence: 2 years). Students are already very experienced/qualified technicians employed in the industry and may have credit transfers/RPL from qualifications that has reduced the duration of this course for this particular cohort. Experience/qualification in the automotive industry will also reduce the time taken to complete units. Students will have higher level knowledge and skills from previous experience/qualifications.
Expected Time to Complete
6 Months