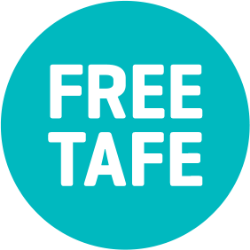 Award Course
This training is delivered with Victorian and Commonwealth Government funding
Overview
This qualification is suitable for people working in a Work Health and Safety (WHS) role who work to provide leadership and guidance to others and have some limited responsibility for the output of others. The qualification reflects the role of workers who apply a broad knowledge base and well developed skills in a wide variety of contexts and may include coordinators, advisors and facilitators.
Careers
This qualification will enable you to work in roles that oversee the health and safety of work environments, such as an WHS Officer, WHS Technician or as a Work Cover Inspector. WHS has a broad scope, addressing any place where people are engaged in employment, meaning there is a range of career opportunities within the sector.
Pathways
Further training opportunities exist after successful completion of this qualification via Diploma of Work Health and Safety.
Course Delivery
This course is delivered via flexible on-line in SuniConnect and Traineeship delivery. Trainees are required to sign up with an AAO (Australian Apprenticeship Officer) to be registered with EPSILON- Victoria's apprenticeship and traineeship register (or state equivalent) as a trainee prior to commencing training with SuniTAFE. Trainees will meet with an assessor on a regular basis.
Entry Requirements
Each student will undertake a Pre-Training Review before enrolling to help confirm the proposed course is suitable. It will provide valuable information about an individual's existing skills and knowledge, language, literacy and numeracy skills and whether the course will help in achieving learning and/or employment goals. Students must be employed and have access to a workplace where practical assessment observations can be undertaken.
Expected Time to Complete
1 Years