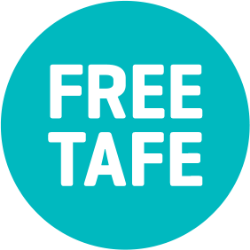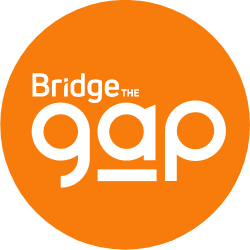 Award Course
This training is delivered with Victorian and Commonwealth Government funding
Cricos Code 099419K
Overview
This qualification reflects professional accounting job roles in financial services and other industries, including tax agents, accounts payable and accounts receivable officers, payroll service providers, and employees performing a range of accounting tasks for organisations in a range of industries. Individuals in these roles apply solutions to a range of often complex problems, and analyse and evaluate information from a variety of sources. They apply initiative to plan, coordinate and evaluate their own work and provide guidance to others within defined guidelines.
Careers
Management accountant, tax accountant, finance analyst, corporate accountant.
Pathways
Advanced Diploma of Accounting, Business or Accounting Degree, Guaranteed entry to La Trobe University and credits for 8 units.
Course Delivery
Classroom, Online and Flexible Delivery available. This course is an approved VET Student Loan course. The Vet Student Loan maximum tuition fee cap is $5,000. For more information: https://www.sunitafe.edu.au/vet-fee-help-vet-student-loans. Blended Learning, Classroom based. This TAS anticipates that students will come with suitable units (3) to credit transfer into the Diploma, and as such plans delivery of six core and two elective units from the qualification. Students have completed a minimum of seven units of the Certificate IV in Accounting & Bookkeeping and therefor have all the foundation skills and knowledge. The blended learning method involves students pre-reading materials and reviewing resources prior to attending class. Delivery consists of a small lecture to cover the main components and then a practical workshop to enable students to practice their skills before attempting the assessment. There is a lot of overlap between the topics and the course has been structured in a way to group subjects together where there are common themes and knowledge. This course is currently in transition; the course code, title, units and content may change in the future and further information will be provided upon enrolment and/or during the course of your training.
Entry Requirements
Each applicant will be required to undertake a Pre-training Review before enrolling to help confirm if the proposed course is suitable. It will provide valuable information about skills, knowledge, language, literacy and numeracy skills and whether the course will help in achieving learning and employment goals. Completion of the following seven units, or their equivalent, which constitute the requirements for FNSSS00014 Accounting Principles Skill Set: FNSACC311 - Process financial transactions and extract interim reports FNSACC312 - Administer subsidiary accounts and ledgers FNSACC408 - Work effectively in the accounting and bookkeeping industry FNSACC416 - Set up and operate a computerised accounting system FNSTPB401 - Complete business activity and instalment activity statements FNSTPB402 - Establish and maintain payroll systems BSBFIA401 Prepare Financial Reports or Completion of FNS40615 - Certificate IV in Accounting or equivalent or Completion of FNS40215 - Certificate IV in Bookkeeping or equivalent or Completion of FNS40217 - Certificate IV in Accounting and Bookkeeping
Expected Time to Complete
6 Months