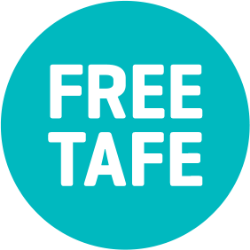 Award Course
This training is delivered with Victorian and Commonwealth Government funding
Cricos Code 099418M
Overview
This qualification reflects accounting job roles in financial services and other industries requiring accounting support functions and international students wanting to study in Australia, who have completed an IELTS test with a score equal to or greater than 5.5. This IELTS test must have been taken no more than two years before submission of the enrolment application. This course is relevant to: Bookkeepers wishing to undertake formal qualification, those working in accounting support roles who wish to enhance their current skills and knowledge, mature age students with a desire to work in the financial services industry, school leavers.
Careers
This course will equip you with the skills and knowledge to work in various roles in many different industries. Industries from farming to retail to engineering to government and everything in between are required to keep financial records by law. This makes the scope of employment very broad for those who have accounting studies behind them. Some examples of job roles include Accounts Payable, Accounts Receivable, Payroll officer, Assistant Accountant, Bookkeeper, BAS Agent.
Pathways
Diploma of Accounting, Advanced Diploma of Accounting, Bachelor.
Course Delivery
Mildura: This qualification is delivered classroom based over 19 weeks, four days per week (refer to detailed timetables for specific detail). Three days are face-to-face delivery, and one day is workshop-based assessment, with teacher supervision. This qualification is also offered via supported flexible delivery. The course outline provides a schedule of evening Zoom sessions for students to attend. Swan Hill: This qualification is delivered flexibly at the Swan Hill campus.
Entry Requirements
Each student will undertake a Pre-Training Review to determine individual student needs, their ACSF core skills profile and suitability to this course. In addition to the Pre-training review, the students will need to participate in a one on one interview with one of the accounting teachers. The results of the Pre-Training Review and interview will be known before the student commences in training and will be used to determine the suitability and appropriateness of the course to the student's needs - refer Pre-Training Review Procedure. All students are required to have a windows based computer (as the software used requires windows and not Apple Mac) and internet access, SuniTAFE provides student access to computers and internet through the Library.
Expected Time to Complete
5 Months