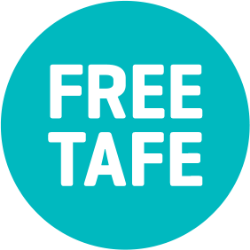 Overview
This qualification reflects the role of workers in a range of community settings and clients' homes, who provide training and support to empower people with disabilities to achieve greater levels of independence, self-reliance, community participation and wellbeing.
Careers
Work is undertaken in a range of community contexts such as community based non-government organisations; home based outreach; centre-based programs; respite care; residential services, rehabilitation programs; clinical settings; or supporting people in employment. Work is carried out autonomously under the broad guidance of other practitioners and professionals.
Pathways
This qualification enables students to pathway into the Diploma of Community Services.
Course Delivery
Students study this program via flexible delivery mode. Students can enrol into this program at any time during the academic year. Delivery is conducted over 18 months for flexible students from date of enrolment.
Entry Requirements
Pre-selection interview, Working with Children Check and a Victorian Police Check. Each student will undertake a Pre-Training Review before enrolling to help confirm the proposed course is suitable. It will provide valuable information about an individual's existing skills and knowledge, language, literacy and numeracy skills and whether the course will help in achieving learning and/or employment goals.
Expected Time to Complete
18 Months