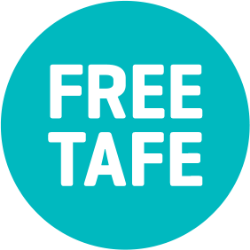 Award Course
This training is delivered with Victorian and Commonwealth Government funding
Overview
This qualification reflects the role of an Enrolled Nurse working under supervision of a registered nurse. The delivery of the Diploma of Nursing is designed to focus on nursing as a profession and as such will offer a holistic and person-centred care approach to nursing. The program is designed to focus on nursing as part of a contextualised, integrated and coordinated multidisciplinary approach to contemporary health care. It is therefore designed in explicit recognition of the emerging nature of health care delivery and will cover four areas in the health industry: Aged Care, Mental Health, Acute Care and Community/Specialist Care. This is in light of the impact of rapidly changing medical and information technologies and consumer demands. A patient centred care approach should underpin this qualification with relevant competencies that relate to the different stages of life identified within the units.
Careers
This qualification may lead to a possible job outcome as an Enrolled Nurse.
Pathways
Bachelor of Nursing
Course Delivery
The Diploma of Nursing will be delivered full time over two years. Students will be required to attend classes onsite three days per week at their enrolled SuniTAFE campus and will also be expected to undertake a total of approximately 250 hours of self-directed learning outside of scheduled classes via an online learning platform. Students will also undertake 440 hours of placement which may require travel by the student to other towns and hospitals in Victoria. Students must be available to participate in placement, which may include a 24-hour roster of night/weekend shifts and be able to meet costs associated with transport to and from placement. This course is currently in transition; the course code, title, units and content may change in the future and further information will be provided upon enrolment and/or during the course of your training .
Entry Requirements
Applicants will be required to undertake a Pre-Training Review onsite at a SuniTAFE campus to help confirm the proposed course is suitable. The Pre-Training Review will include a literacy and numeracy assessment, 500-word essay and an interview with the Nursing Department. Applicants must be 18 years of age and must be able to demonstrate how they meet the Nursing and Midwifery Board of Australia (NMBA) specified level of English language skills which may require providing a formal English Language test result (e.g. IELTS, Pearson, OET, TOEFL iBT). Prior to their interview with the Nursing Department, applicants must provide evidence of a current Working with Children Check and current clear National Police Check. Applicants must also be willing to obtain and provide evidence of an NDIS Worker Screening Check and completed full immunisation record including the Covid Vaccination prior to practical placement.
Expected Time to Complete
2 Years