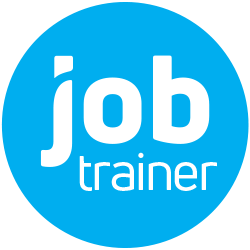 Award Course
This training is delivered with Victorian and Commonwealth Government funding
Overview
This qualification reflects the role of individuals employed as beauticians to provide a range of beauty services including manicure/pedicure services, full body waxing, lash and brow services, lash extensions, spray tanning and basic make-up services. These individuals possess a range of well-developed technical and customer service skills where discretion and judgement is required and are responsible for their own outputs. This includes client consultation on beauty products and services.
Careers
One completion of the Certificate III in Beauty Services work is typically conducted in beauty, waxing, brow and nail salons.
Pathways
Entry into Diploma of Beauty Therapy. On completion students can continue their studies into Diploma of Beauty Therapy offered at SuniTAFE. Students are required to complete the additional unit SHBBHRS002 (delivered as a night course in term 2 over 4 nights 20th-23rd June) to pathway into the Diploma.
Course Delivery
Students are expected to attend all classes for modules/competencies in which they are enrolled. Students must attend classes from 9am till 3pm Monday to Wednesday. Salon days, Wednesdays will run from 9am till 4.30pm. Study will be required at home to ensure currency of theory/assessment work. Students will undertake work in the SuniTAFE beauty salon providing services to members of the general public, student will be required to arrange and access personal models for treatments and services to complete practical components of course.
Entry Requirements
Each student will undertake a Pre-Training Review before enrolling to help confirm the proposed course is suitable. It will provide valuable information about an individual's existing skills and knowledge, language, literacy and numeracy skills and whether the course will help in achieving learning and/or employment goals. Students MUST pass the required ACER results to gain access into the course. It is also expected that students have great communication skills, have the ability to understand and interpret information spoken in the English language.
Expected Time to Complete
6 Months