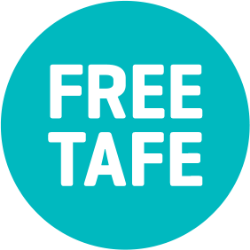 Award Course
This training is delivered with Victorian and Commonwealth Government funding
Overview
This qualification reflects the role of community service workers who design and deliver person-centred services to individuals and/or groups. Workers may provide support, advocacy or interventions to individual clients, groups or communities across a range of services. At this level, workers may be autonomous with limited responsibility within established parameters and may be required to supervise and lead other workers in projects or teams. Work may take place in a range of community service, casework or case management contexts. To successfully complete this course, students will be required to complete 15 units of competency. This comprises 7 core units & 8 elective units. Elective units offered are selected by each campus teacher. Note: The list below is a guide to potential units and not all units may be available at each campus. Contact the relevant campus for further information.
Pathways
Great pathway into the Diploma of Community Services.
Course Delivery
Swan Hill Campus: Classroom based delivery offered 2 days per week on Wednesdays & Thursdays - 11 month duration. Flexible delivery with monthly workshops on the 2nd Tuesday of each month from 5:30 to 8:30pm - 18 months duration. Mildura Campus: Workshop delivery, this program is offered as a flexible mode of delivery with one compolsory workshop. Duration: 18 months. Both campuses offer on the job via Traineeship.
Entry Requirements
Must be 18 years at commencement of study, a completed course application form incorporating a Pre-Training Review, and an interview. Each student will undertake a Pre-Training Review before enrolling to help confirm the proposed course is suitable. It will provide valuable information about an individual's existing skills and knowledge, language, literacy and numeracy skills and whether the course will help in achieving learning and/or employment goals.
Expected Time to Complete
18 Months