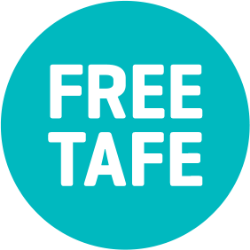 Award Course
This training is delivered with Victorian and Commonwealth Government funding
Overview
This course lays the groundwork for an apprenticeship in the plumbing industry with a Certificate II in Plumbing (Pre-apprenticeship). It provides you with the basic skills, knowledge and training in the plumbing field, and can be an important first step to your career as a plumber.
Careers
This qualification could lead to employment as a plumbing apprentice.
Pathways
Certificate III in Plumbing, Certificate IV in Plumbing
Course Delivery
This course is delivered on-campus, under the VETDSS program. Course delivery information for VETDSS students only: Courses are delivered at SuniTAFE each Friday as per the VETDSS schedule. Students will be required to attend each week, during the school terms, from the 10/02/23 to 27/10/23. Costs will vary between programs and the invoice for the program costs including tuition and materials, will be sent to your home school.
Entry Requirements
Each student will undertake a Pre-Training Review before enrolling to help confirm the proposed course is suitable. It will provide valuable information about an individual's existing skills and knowledge, language, literacy and numeracy skills and whether the course will help in achieving learning and/or employment goals.
Expected Time to Complete
2 Years