Our partnerships help us thrive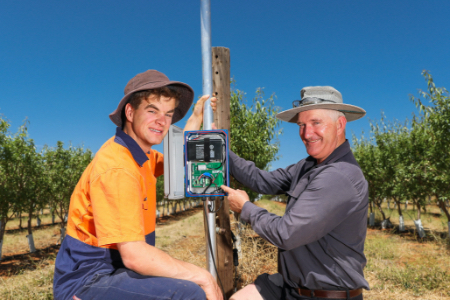 SuniTAFE is looking to partner with organisations to support innovation and business growth. In this way we maintain currency and understanding of our region.

Establishing extensive networks, partnerships and relationships is vital to our success. They create opportunities for our students, promote industry advancements, insights and technology.

In these changing times, our collaborative approach has been essential to our adaptability and it has provided us with the determination to deliver training and education that is of benefit to our stakeholders.

Partnership outcomes: innovation and growth
Commencement of heavy automotive delivery in Mildura
SuniTAFE formed an industry working party to establish heavy automotive training in Mildura. After successful consultation and industry support, a dedicated training space opened at the Mildura Campus in 2020. Insights and feedback from industry helped direct training needs, tailored course material to apprentices and direction on the workshop space fit out including equipment, tools and technology requirements.
Establishment of Engineering Reference Group
An Engineering Industry Forum, held at the Swan Hill Campus in June 2019 featured demonstrations of next generation welding technology, robotics and automation. As a direct result of this event the Engineering Reference Group was established. Key stakeholders in the reference group meet regularly to identify regional industry issues.
Partnership outcomes: outstanding apprenticeship talent
Mildura Truck Centre is dedicated to the education and upskilling of the next generation of skilled truck technicians, having trained over 100 apprentices over the years. In their long standing partnership, Mildura Truck Centre and Isuzu have supported SuniTAFE's automotive programs with industry knowledge and relevant truck products such as the donation of the current model FVD 165-260 Isuzu truck in 2020. This contributes to the education of service technicians in regional Victoria by allowing the apprentices to learn the latest technologies currently available on the market. The truck has a range of new systems which allow apprentices to gain more relevant experience and training.
Join our network of partners
We invite you to join our network of partners to support our growth.
Enquire Now.