Study at Australia's No1. Training Provider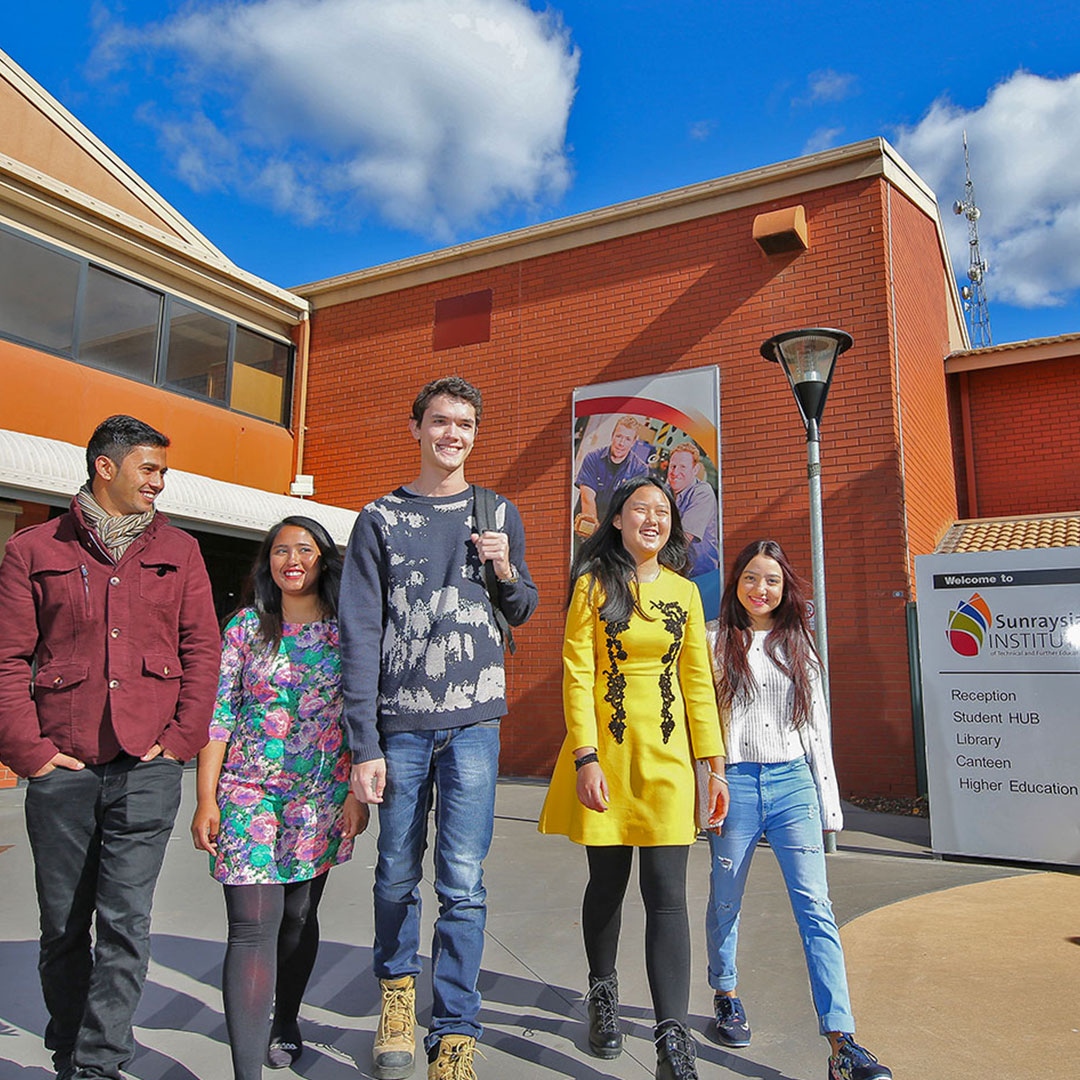 SuniTAFE is the ideal launchpad for everyone starting their journey towards a rewarding a fulfilling career.

If you are a school leaver seeking a job or a pathway into university, supercharge an existing career or make a professional change – SuniTAFE offers a flexible platform where you can explore and develop the skills you need to achieve your goals.

As a leading provider of vocational education in the region for 40 years, SuniTAFE was recognised in 2019 as Large Training Provider of the Year at the Victorian and Australian Training Awards.

At the core of our success is a relentless commitment to understanding our region and delivering relevant skills and training. We take pride in knowing 'our patch.'

SuniTAFE's training packages align with all the key industries in the region and address the job needs that are most in-demand by employers. This means that your job prospects are very good when you study with SuniTAFE.

Our campuses at Mildura, Swan Hill, Robinvale and Horsham are friendly, supportive and positive environments, with state of the art facilities.

Staff are here to help you decide and support you move ahead. Careers Advisors at our Skills and Jobs Centres can guide you through your career options and provide you with the information you need.

As Australia's No1 Large Training Provider, you'll be sure to get high quality training that will launch you well into your career journey.